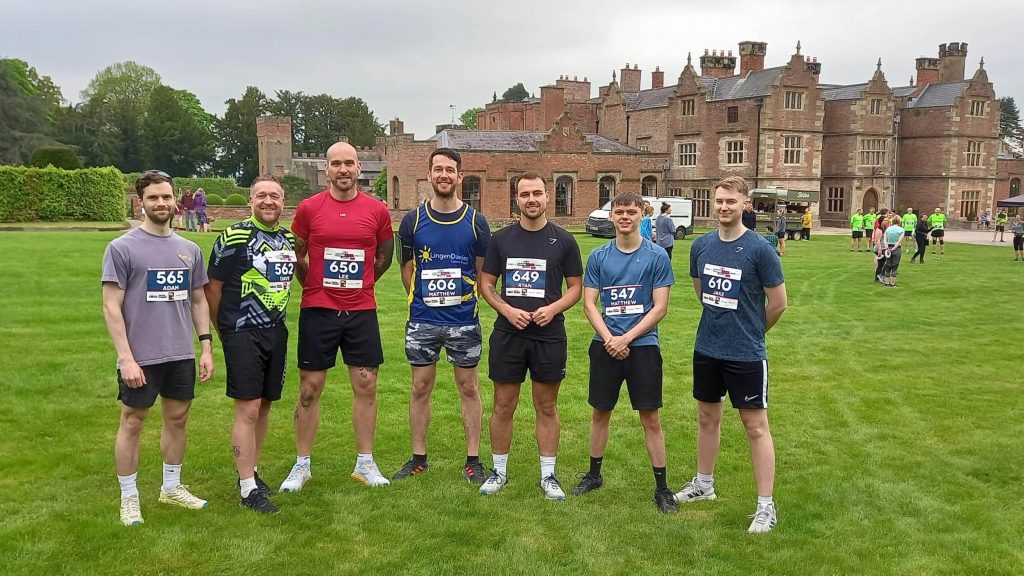 On Sunday 8th May, Aico supported and attended The Brynkinalt Running Festival organised by Adrenaline Sporting Events, in support of the Movement Centre.
The Brynkinalt running festival brings together an active community of people taking part in sporting events for reasons ranging from fitness, competition, charity, health, fun or to simply finish. The running festival welcomes people of all ages and all abilities, offering runners the chance to run 5k, 10k and 20k in the amazing surroundings of the Brynkinalt Estate.
Each challenging route offers runners the chance to take in breath-taking views that overlook the private Brynkinalt estate that would normally be closed to the public. Once completing their chosen route, individuals received their finishers medal, with a finishing photo capturing the moment they cross the line.
Aico's Operations & Learning and Development Manager, Lee Duffy, ran the 10k and also had the honour of distributing trophies to the participants. Lee comments: "Brynkinalt Running Festival was a great event, the challenge of the event was only matched by the picturesque nature of the scenery. It was great to see our colleagues challenging themselves and supporting local charities."
Alan Lewis, founder and owner of Adrenaline Sporting Events, comments: "We had a wonderful day at Brynkinalt Estate, it was great seeing so many runners tackle the 5k, 10k and 20k races in this amazing scenery. We are already planning for 2023 with some new additions being added to this wonderful event. Special thanks must go to the sponsors and volunteers for helping put this event on. The event also raised much needed funds for our charity partner The Movement Centre."
For more information on the Brynkinalt Running Festival visit: https://www.adrenalinesportingevents.co.uk/bryn-kinalt-running-festival/
To find out more about Aico in the Community and to get involved, please visit: www.aico.co.uk/in-the-community